FTW Watergreen Hurricane - "Pal"
We are extremely proud to announce the new arrival of a FTW-Irish Import to our Stud Dog line up.
FTW Watergreen Hurricane - "Pal"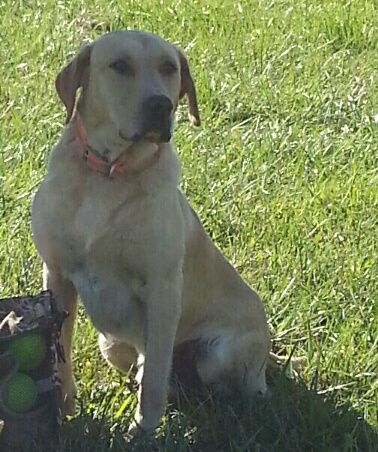 Pal is from 2-Field Trial Champion parents. The remainder of his pedigree is extremely impressive. His compact size 58lbs. His excellant marking abilities and trainability make him a wonderful gundog. He is a kind easy going boy who gets along with all others. He has the kind of European temperament that everyone hopes for - a quiet calm dog in a setting with people and other things going on but giving 100% when asked to work in the field.
The fist impression of most everyone that see's him is. "Wow. He's nice. Very well behaved." "Good looking." Pal's parents have both received a Normal/Clear PRA result from Optigen. Meaning, he himself is clear.
The Irish Kennel Club Reg. No. Y73626
AKC Reg. No. Pending
UKC Reg. No. Pending
Eye Cerf. Normal
Optigen - PRA-Normal/Clear
Hips UK score 3/4 (OFA Excellent equivalent)
Hips OFA -
Elbows OFA -
CNM - Weight - 58lbs.

Sire
FTChMarranscar Blackcap
BLK

Sire
FTChRod Wallace
of Leadburn

Sire
FTChCraighorn Bracken

Dam
Brindlebay Dawn

Dam
Weathers Ivy
of Marranscar

Sire
FTCh Millbuis Magnum
of Drakeshead

Dam
Drakeshead Celia

Dam
FTChWatergreen Freeway

Sire
FTChCarraigairt Adam
of Glenloch

Sire
FTChPocklea Remus

Dam
FTWRaven Rachel

Dam
FTChHolly's Pet

Sire
FTChKillerisk Romeo

Dam
Drakeshead Faye