Training
All of our breeding stock are hunted on a regular basis, on all types of game, over all sorts of terrain.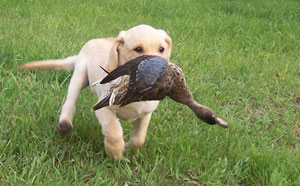 The females that we are currently breeding, I have trained myself. The beauty of the British Labrador, along with many other desirable characteristics, is that they have such an extremely strong desire to please along with their intelligence, and natural instincts, they are fairly easy to train. However some people may choose to seek professional training or help. We do offer several different training options. We are not professional trainers ourselves but we do offer training options to families that have purchased our puppies. One of these options is a Started puppy foundation training program which we offer here at our kennel. This program generally begins at 8-weeks of age and can continue for a few weeks, or a few months, depending on what is desired by the owner. At about five months of age. Or, around the time that they begin to lose their puppy teeth we have a more advanced Started dog program. Some pups continue on from the Foundation training program into this program. Others may go home for the first few months and come back at a later date and enter into this program. Again based on what the owner wants. This has proven very successful with several puppies from previous litters. We use advanced techniques that work with your specific dog. No two dogs are alike and training must fit the individual to accomplish the different goals the owners have. The goal is to see our customers, and dogs successfully working together as a team either in the field hunting or competing in competitions of their choice, or just being a well behaved, valuable member of the family. If you think you may be interested in this program, please let me know, and I can fill you in on the details.

We are also pleased and proud to announce that we have recently started referring customers to the online video series option for training as an affiliated member of the Cornerstone Gundog Academy. This is also a very good option. It is very fulfilling and rewarding to watch your dog, which you have trained yourself perform at the highest level. This is very possible with the CGA Program. You can preview this video series by clicking on the links below. The videos are seperated into short segments which are quick and easy to review, find and follow. After reviewing the content of these videos if you would like to purchase the series, please click on the link below to move forward with purchasing the CGA Complete Gundog Academy Series. This series is avaiable from the Cornerstone Gundog Academy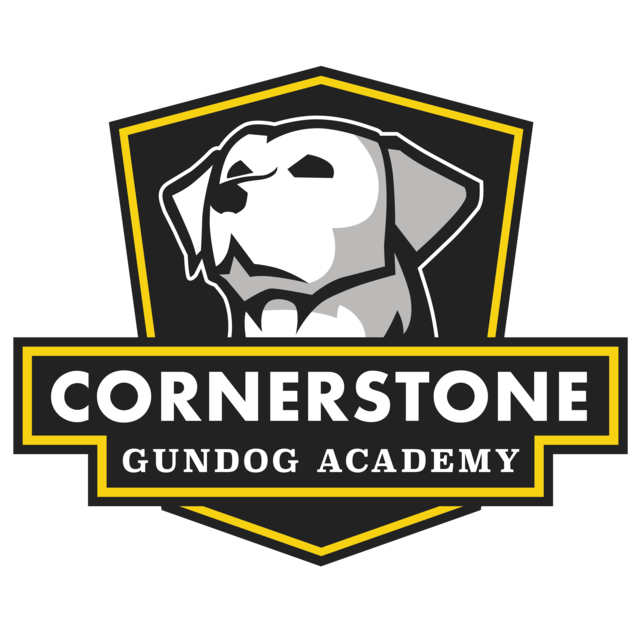 Additional information for the Cornerstone Gundog Academy.

CGA Preview Module

CGA Gundog Foundation Bundle

CGA Gundog Development Bundle

CGA Complete Gundog Academy

CGA Complete Gundog Academy 6 Pay Offer

If you would like additional information about the our training program, or the Cornerstone Gundog Academy, please contact us. 402-429-1836

The photo's below are some of our puppies and dog's that were in training with a referred trainer.


Training Photos