Wildwind's Red Oak - "Piper"
We are extremely excited to announce our latest addition to Wildwind British Labradors.
"Piper"
Piper is a welcomed addition. She fit's in well with the rest of the dog's, along with what we are trying to do with our breeding program.
Piper's pedigree is very solid. She exhibits all the qualities desired in the British Labrador breed. Including superb game finding abilities which are required on the vast estates in Scotland.
Piper will produce some outstanding pup's. We couldn't be happier to have her and are looking forward to seeing her pups and watch them grow and develop into superior dogs.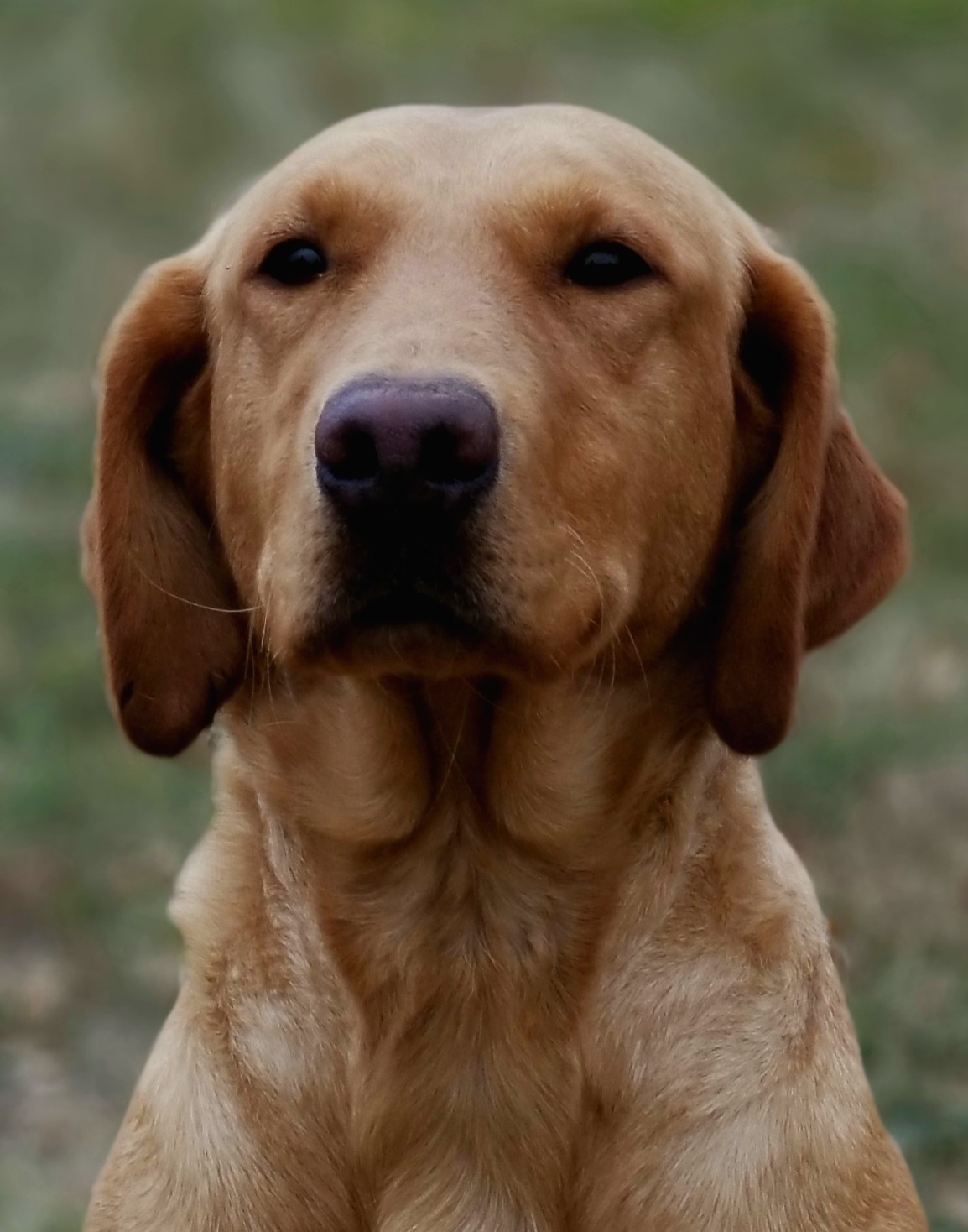 Piper's confirmation is excellent, with a very attractive square head, broad chest, and extremely muscular feature's, making her an excellent example of a properly bred British Field labrador. Piper is a very well behaved, true Lady, with a nice thick coat, and the classic "otter tail". Her weight is 50 lbs. Piper is a sweetheart around the house, due to her quiet, calm temperament. A perfect combination. Making her a great companion that is truely as "Enjoyable in the home, as she is in the field..."
Piper is an excellent game finder, and a pleasure to watch work.
Piper's parents have both received a Normal/Clear PRA result from Optigen. Meaning, Piper herself is clear.
AKC Reg. No. SR78971504
UKC Reg. No. Pending
Eye Cerf. Normal #LR-
Optigen -
Hips - OFA
Elbows - OFA
Optigen -
E.I.C. - Clear by Parentage

Sire
Duckhill Boomer
Sire
Wildrose Jacob

Sire
Bonzer Black Adam

Dam
Wildrose Sweet Katie

Dam
Braidenvale Spinnimeade

Sire
FTCh Flashmount Socrates

Dam
FTW Barwestern Ebb
of Braidenvale

Dam
Tibea Moonflight
Sire
FTW Buccleuch Oak

Sire
Garedon Mark
of Pocklea

Dam
Buccleuch Gem

Dam
Campdenhill Avon
of Tibea

Sire
FTCh Endacott Soames
of Riversway

Dam
FTChWhittmill Eclypse
of Tibea