Wildwind's Lady Remington - "Remi"
Remi is a wonderful combination of her breeding. With Toby, Charlie, Cody, and Emma, and their high powered field trial ancestry. In Remi's 120 dog pedigree, there are 80 FTCh/FTW, including 20 dogs with International Field Champion Awards.
One would be hard pressed to fine more awards in as extensive a pedigree as this, in any other dog.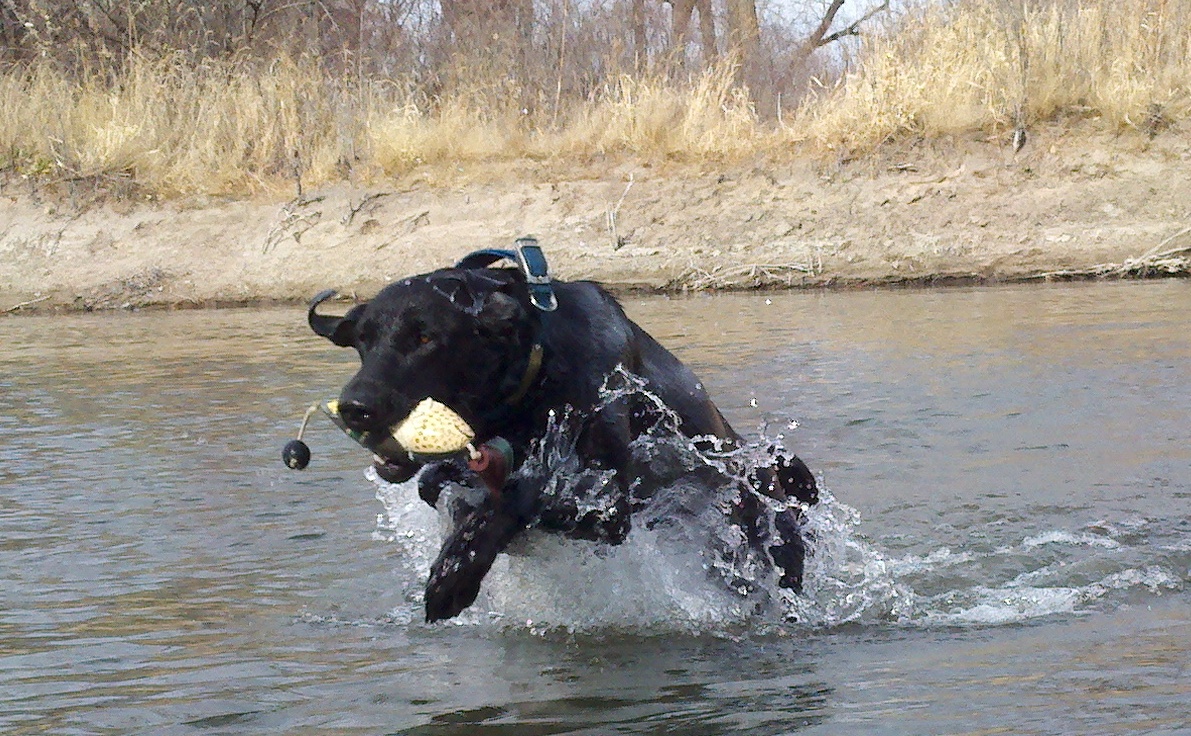 Remi is exactly what we are trying to produce at Wildwind British Labradors, a fine, properly bred British Lab. She has a wonderful, calm, quiet temperament, very intelligent, makes great eye contact, and has an extremely strong desire to please.
Remi is 49lbs. and just like her mother in just about every way. She has just as much of a desire to hunt waterfowl as upland game. Her water entry is spectacular, and extremely powerful. She will go from sitting calm and quite, to exploding when sent.
Remi's confirmation is excellent, with a blocky, square head. Defined stop, broad muzzle, flat ears, sleek muscular body, not overly muscled,or block, with a thick shiny coat, and classic thick "otter tail".
Remi carries a Yellow factor.

Sire
FTW Astraglen Ash

Sire
3xInt.FTCh Myreton
Diablo of Glenloch
BLK

Sire
FTChBaildonian Baron of Craighorn
3rd Place finish 1997 British Retriever Championship

">Dam
FTW Craighorn Tillie

Dam
Rybrae Mossfield lady of Glenanne (IKC)
YLW

Sire
Int.FTCh Craighorn Bracken
WINNER of the 1998 British Retriever Championship
Dam
FTCh Orla of Clonbara
Dam
Wildwinds Charlie of Wildrose(IKC)

Sire
Wildrose Irish Spring Cody
YLW

Sire
FTChShortthorn Tommy of Leadburn
YLW
Dam
Raughlin Chris of Astraglen
YLW
Imported in 2002
Dam
Wildrose I Emma Toe Short
BLK

Sire
FTChEdenlabs Angus
BLK
Imported in 2000

Dam
Astraglen Allie
BLK
Imported in 2002